Associated Partner 3 (CRO-MPA)
Port Cros Marine Protected Area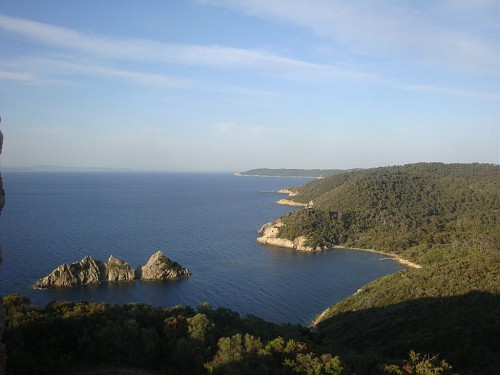 The Port-Cros National Parc is a public entity under the authority of the Ministry of Ecology. Created in 1963, is one of the oldest in France and the first European MPA. It covers 700 ha of land and 1288 of sea and also manages the Mediterranean National Botanic Conservatory of Porquerolles Island (1000 ha), for the conservation of wild flora and threatened Mediterranean fruit varieties. The MPA is inscribed in the Natura 2000 network, and it is recognised as operator for conservation measures of the site "La c˘te d'HyŔres et son archipel", concerning both the land and the sea. Since 1999, the Parc is in charge of the coordination and the management of the International Marine Mammals Sanctuary, an agreement between Italy, Monaco Principality and France.
Key competencies and facilities

The MPA┤s staff is highly qualified in conservation and management issues. The MPA can also provide facilities, rooms and support in field activities to research/students, according to availability. Other facilities can be provided by a private base on the island, allowing for master classes for several days and support for lectures.

Key persons involved

Alain Barcelˇ

Previous training programs and research

The MPA is regularly involved in training programs and research projects, being also funding institute for research and publishing a scientific journal (TRAVAUX SCIENTIFIQUES DU PARC NATIONAL DE PORT-CROS). In 2010, the MPA welcomed 20 student of an Italian master (environmental marine excellencies: management, conservation, and sustainable use) for three days, taking active part in training activities.