| | |
| --- | --- |
| | Associated Partner 10 (OceanScan) |
OceanScan Marine Systems & Tecnology, Lda - Portugal
OceanScan-MST is a young company, founded as a spinoff from the Underwater Systems and Technology Laboratory (LSTS) at the University of Porto, based in Porto, Portugal. Its mission comprehends the design, development and commercialization of innovative systems for oceanographic surveys, environmental monitoring and underwater inspection applications.
The company offers an important contribution to the segment of lightweight, low logistics and cost-effective AUVs (Autonomous Underwater vehicles). As its main product, OceanScan offers the LAUV (Light Autonomous Underwater Vehicle), which was specifically designed to be an affordable, lightweight vehicle that can be easily launched, operated and recovered with a minimal operational setup by end-users coming from heterogeneous backgrounds, without complex prior training or know-how.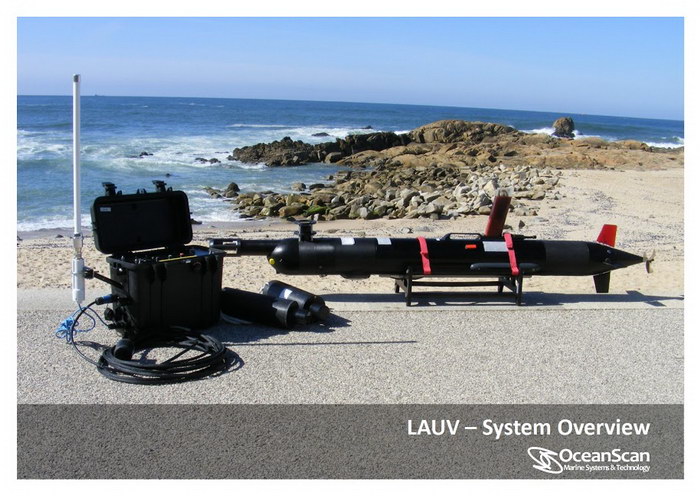 Key competences and facilities
Expertise on the development, deployment and operation of unmanned underwater vehicles and its associated technologies.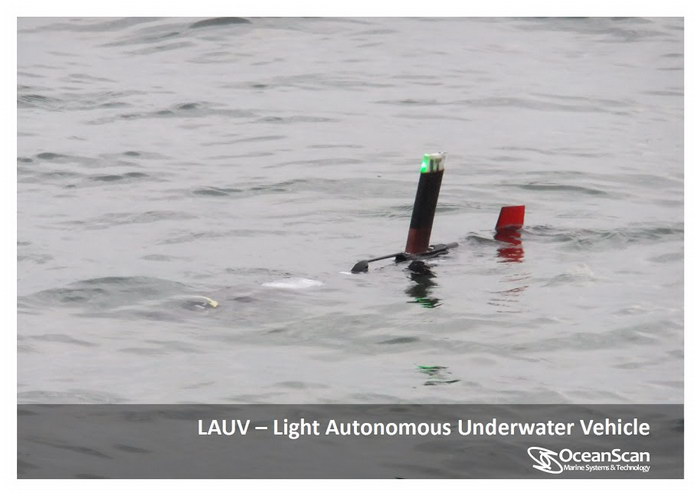 Key persons
Luís Madureira
Previous training programs and research FP7 Projects
C4C - Control for coordination of distributed systems (FP7-ICT-2007-2 - Collaborative project);

Digital Ocean-Integrated Multimedia Mixed Reality System, of Real Time Virtual Diving, by Web Teleoperated Underwater Data Collecting Robots, Diffused Online and Through a Network of Submersible Simulation Devices (FP7-SME-2010-1 - Research for the benefit of specific groups);

NOPTILUS-autoNomous, self-Learning, OPTImal and compLete Underwater Systems (FP7-ICT-2009-6 - Collaborative project).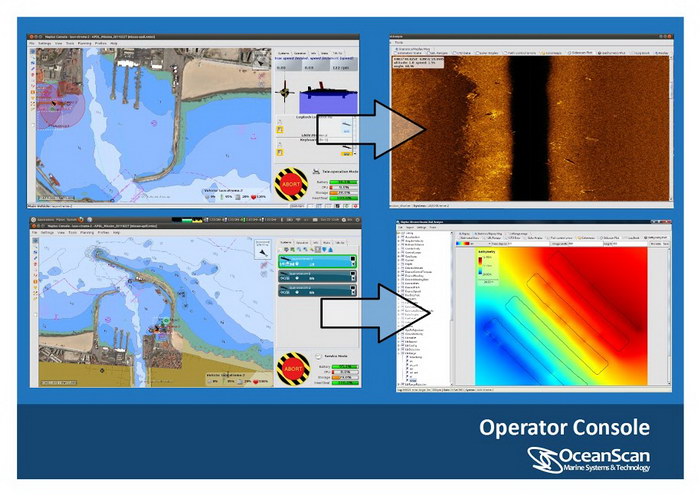 Contact information
Polo do Mar do UPTEC
Avenida da Liberdade
4450-718 Matosinhos, Portugal
Phone: (+351) 22 030 1576
Email: info@oceanscan-mst.com
Brochure