PRINCIPLES OF EXPERIMENTAL DESIGN
APPLIED TO MARINE PROTECTED AREAS MANAGEMENT
28 September - 7 October 2012
Marine Protected Area of Tavolara and Punta Coda Cavallo
Olbia, Sardinia Island, Italy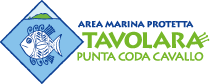 The event was designed for both MMMPA and external participants, including MSc and PhD students, MPA managers and technicians, practitioners, researchers.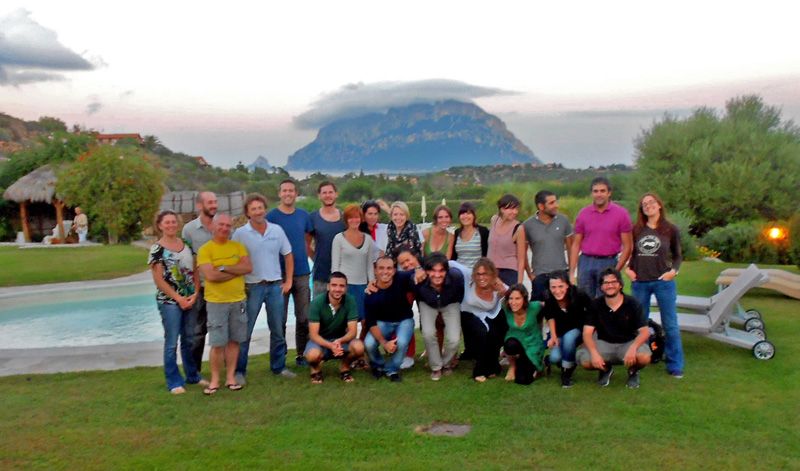 Scope of the training event
The Initial Training Network for Monitoring Mediterranean Marine Protected Areas (MMMPA) aims to train the next generation of MPA scientists and managers, equipping them with a flexible set of skills essential within a wide range of professional environments, including public administration, local authorities, industry and academia.

Stemming from this, the first training event will mostly focus on the understanding of the principles of experimental design with a special focus on the needs of MPAs. The course will provide participants with advanced skills and hands-on training in the design of sampling programs and experiments in marine systems, and subsequent statistical and graphical analysis of results. It will cover principles and practice in sampling design, estimation and hypothesis testing methods, analysis of linear generalised models (including regression models), simple and complex ANOVA models, multivariate techniques (including Principal Components Analysis, Multi- Dimensional Scaling, and Analysis of Similarity) and Bayesian Analysis. The course will comprise both lectures and practical/workshop sessions, giving participants the opportunity to apply the principles learned to marine datasets using commonly available statistical software. It will also include time to address experimental design and analysis issues particular to the participants. The open-source software R will be used.

Besides experimental design, additional training will encompass SPAMI species, alien species and target fishes (taxonomy, ecology, conservation). Finally, a set of complementary skills will be addressed, including: Being a PhD/being a researcher; a vision for career; ethics in science; basic project and time management; team working.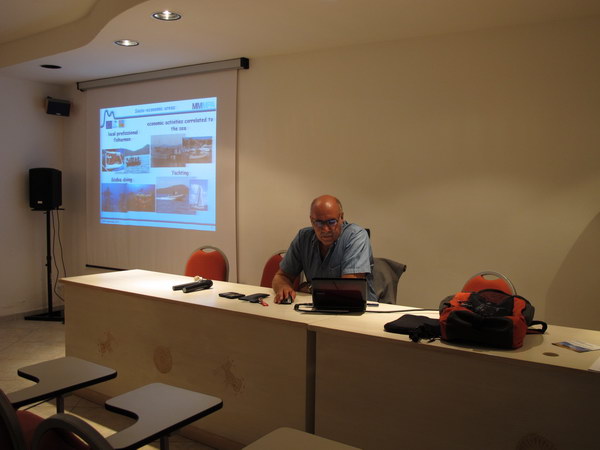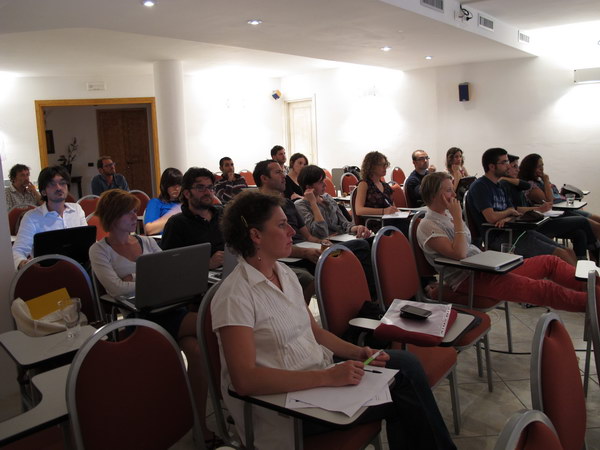 Fri, 28.9

Arrival and Welcome dinner

Sat, 29.9

MMMPA-ITN Individual Research Projects: presentations and discussion

MMMPA-ITN: The project, the partners

Introduction to the Experimental design and Complementary skills course

Sun, 30.9

Course activities

Mon, 1.10

Course activities

Tue, 2.10

Course activities

Wed, 3.10

Course activities

Thu, 4.10

Free day: excursion, study, joint activities and/or data analysis

Fri, 5.10

Course activities

Sat, 6.10

Course activities

Sun, 7.10

Protected species and laboratory identification
Discussion and deliverables

Mon, 8.10

Departures

Download detailed program in PDF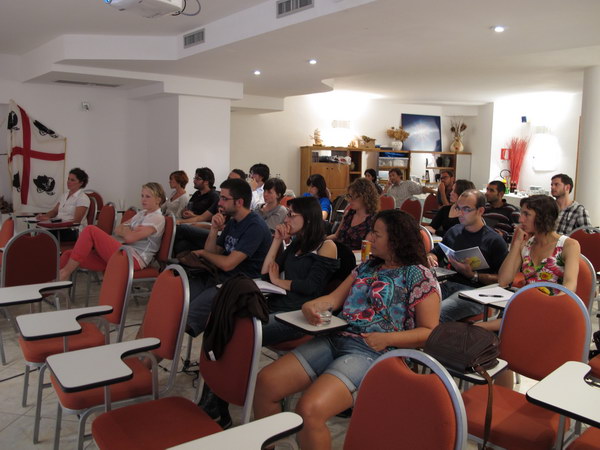 Francesco Ferretti, post-doctoral researcher at Hopkins Marine Station of Stanford University working with Prof. Fiorenza Micheli and Dr. Nick Dulvy at Simon Fraser University. He is currently leading a global project on baselines of abundance and distribution of sharks (www.sharkbaselines.org). Francesco received his Laurea degree (equivalent to a MSc) in Marine Biology from the Polytechnic University of Marche, Italy, and his PhD degree in marine ecology at Dalhousie University, Canada, with a thesis on the ecological role of sharks in marine ecosystems under the supervision of Prof. Ransom Myers and Dr. Heike Lotze, later co-supervised by Prof. Andrew Rosenberg. He worked extensively on analyses of elasmobranch abundance, distribution and temporal trends in the Mediterranean Sea and throughout the world. He is able to combine and analyze large amounts of data coming from multiple sources to produce research syntheses. He combines quantitative ecology, statistical modeling and computer science to approach ecological questions on animal abundance, species interactions, large marine predators, top-down control, structure and functioning of large marine ecosystems. Francesco's scientific work is on marine conservation, fishery sciences, population dynamics, and quantitative ecology with a special interest in cartilaginous fish. He is a shark specialist for the International Union for the Conservation of Nature.

Paolo Guidetti, Professor of Ecology at the University of Nice (France). Formerly (2007-2012), researcher in Zoology at the University of Salento (Lecce, Italy). University degree 110/110 in Biological Sciences at the University of Genoa (Italy). PhD in 'Fundamental Ecology' at the University of Lecce (Italy). Visiting scientist in 2003 and 2004 at Scripps Institution of Oceanography (UC San Diego, USA). Teaching courses on 'Fish Ecology', 'Fishery Biology and Management', and 'Marine Conservation' at Universities of Genoa and Lecce-Salento, and courses on 'Origin of Life' and 'Introduction to Ecology' at the University of Nice. Scientific responsible of more than 30 national and international projects on marine protected areas, with emphasis on conservation of fish assemblages and management of small-scale fisheries. Authors of 84 ISI papers published in international journals.

Martina Milanese, Degree in Biology (2000), PhD in Environmental Marine Sciences (2004). In charge of project management and field activity supervision for Studio Associato Gaia snc (GAIA), involved in national and international research projects since 2000 including FP6 INTERMED and FP7 4SEAS, SPECIAL and MMMPA. Several scientific papers related to marine biology, ecology and ecosystem services. A diver since 1993, PADI Master Scuba Diver Trainer since 2004, full boat license in 1997. Experienced as a professional diving instructor, dive guide, u/w videographer and environmental awareness promoter. Long standing experience in scientific u/w and field operations. Participation in the design and preparation of dissemination/outreach material (books, videos, CD-ROM and texts within diving journals) and events.

Luisa Mangialaio, Luisa Mangialajo is a young researcher, associated professor in Ecology and Data Treatment in Ecology at the University of Nice. Her main research is focused on direct and indirect effects of human impacts on coastal ecosystems and the implications for conservation. Her studies allowed to highlight the sensitiveness of some structuring species to the urbanization of the coastline and the consequent loss in biodiversity, and to propose restoration techniques. She is also involved in the study of trophic relations and interactions on benthic assemblages and emergent phenomenon in relation with global and climate change (toxic benthic microalgae blooms). Author of 40 publications (half on international journals and half on congress proceedings and national publications), she is very involved in coastal management at the European level. She is coordinator of the Macroalgae working group in the Mediterranean Geographic Intercalibration Group (MEDGIG) for the implementation of the Water Framework Directive and she is member of the Scientific Committee for the Natural Heritage (CSRPN) in PACA Region, France (implementation of the Natura 2000 sites). She is also member of the directive committee of the French Phycological Society.


Augusto Navone, Director of the Marine Protected Area of Tavolara and Punta Coda Cavallo, Olbia, Sardinia Island, Italy.

Massimo Ponti, Marine ecologist at the Interdepartmental Research Centre for Environmental Science, Alma Mater Studiorum - University of Bologna (Italy), president of the Italian Association of Scientific Divers (AIOSS) since its foundation in 2010, co-teacher of Scientific Underwater Research for MSc in Marine Biology at the University of Bologna, and master diving instructor of the Italian Federation of Underwater Activities (M3 FIAS/CMAS). He is reviewer of several scientific journals and member of a number of scientific associations, including the Reef Check Italia Association, the Estuarine and Coastal Sciences Association, and the Marine Biological Association of UK. He carried out underwater ecological researches on benthic assemblages, species interactions and human impacts from the Mediterranean Sea to the Indonesian coral reefs, participating to several international projects. As visiting scientist he also worked at the Centre for Estuarine and Marine Ecology, Netherlands Institute of Ecology, and at the Marine Biology and Ecology Research Centre of the University of Plymouth, UK. (website)

Carlo Cerrano, MMMPA project coordinator, Assistant Professor at the Department of Life and Environmental Sciences (DiSVA) at the Polytechnic University of Marche. Author of about 250 scientific papers, and over 140 on peer-reviewed journals. Referee for 16 international journals with impact factor. He is involved in several national and international projects, focusing on benthos ecology, not only in the Mediterranean basin but also in Antarctica and tropical regions. Areas of interest - Autoecology and taxonomy of hard bottom zoobenthos, with particular reference to Porifera and Cnidaria. He studied the effects of sedimentation on sessile organisms, focusing on the uptake processes of sand. His results allowed to put in evidence a selective behaviour of incorporating organisms, leading to the definition of the biomineralogy, the science that takes in account the interactions between biological systems and minerals. Its scientific activity considers also the bioerosive processes and the study of life histories in relation to climate change.
o He is lecturer for the following courses: - Scientific Diving Methodologies; - Zoology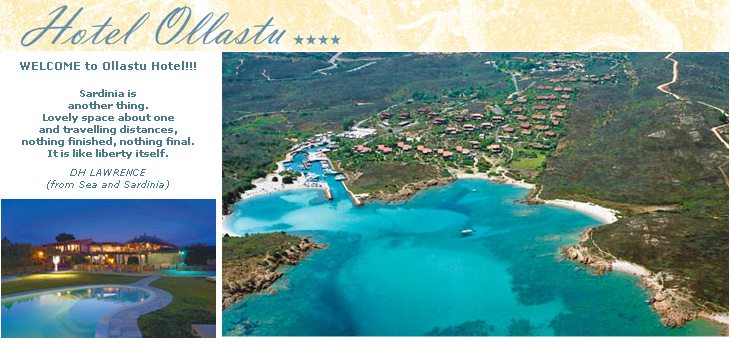 The event will take place in Sardinia, the beautiful Italian island famous for its crystal waters and wild natural settings. Close to Olbia, enclosed in a tiny turquoise bay and next to Tavolara MPA, Hotel Ollastu will provide all participants with high-end standards in service and facilities. A shuttle service from/to the airport in Olbia and free wi-fi internet connection will be also provided.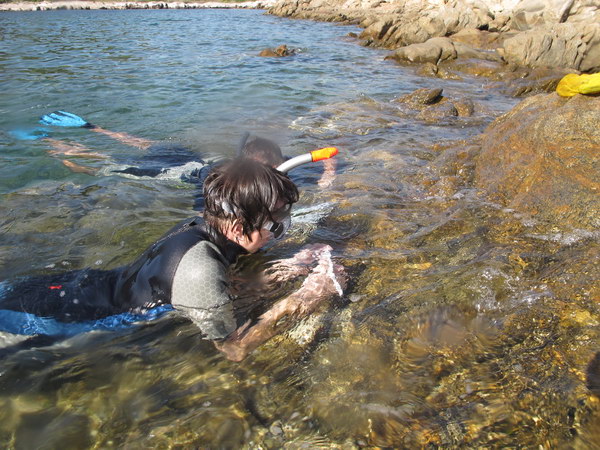 The participation fee is 1000 Euro, VAT included, covering full board accommodation for ten days in a double room. This is intended as follows: arrival on Fri 28 September, departure on Mon 8 October; lunch and dinner included for days 28.9-7.10; Breakfast on 8.10 included; water at meals included; free wi-fi connection; any beverage or item not expressly mentioned here is considered extra and shall be paid by individual participants directly to the provider of service. Upgrade to single rooms may be possible upon request at the time of registration. Please ask for dedicated rates, in case. Should you have special food requirements please inform us ASAP.
To register, kindly complete this form (download Word Doc Form) and send it as a pdf by email to info@mmmpa.eu. Registration will be finalised upon receipt of the registration fee. You will receive a confirmation of your registration via e-mail. We recommend you to print the e-mail and keep it as a record of your registration. Cancellations of registration must be received - in writing - no later than 20 September 2012. Refunds for registration fees will be subject to a 20% handling fee and will be processed after the event. No refund will be made for cancellations received after 20 September 2012 or for 'no shows'. After 20 September 2012 no refunds will be made for professional or personal emergencies, flight cancellations, denied visa, weather related cancellation or other travel emergencies.


Registration deadline: 16 September 2012
Cancellation deadline: 20 September 2012


Claudia Ciotti
Dipartimento di Scienze della Vita e dell'Ambiente (DiSVA) - Università Politecnica delle Marche
via Brecce Bianche, Monte Dago 60131 Ancona (Italy)
Phone: +39 071 220 4651 email: info@mmmpa.eu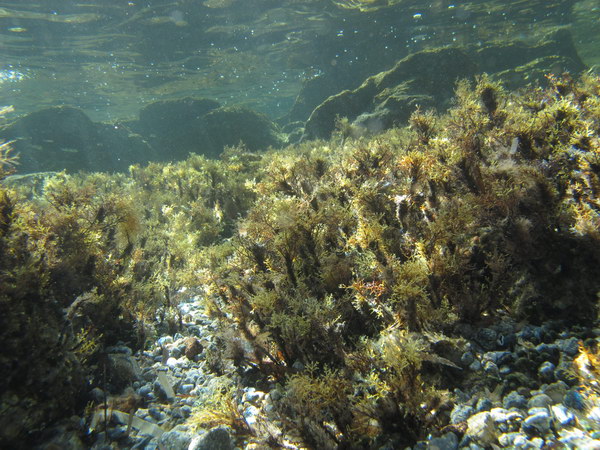 - By boat: you can get to Sardinia leaving from Genova to Porto Torres-Olbia, from Livorno to Olbia-Golfo Aranci, from Piombino to Olbia, from Civitavecchia to Olbia, from Naples to Olbia-Cagliari.

- By plane: the nearest airport is Olbia airport (8 kilometres circa) and you can get to the hotel with a transport service. You can also land at Alghero, Cagliari or Arbatax airports, then take a bus to Olbia or hire a car.
Drive along the main road SS 125 Orientale Sarda from Olbia/Airport following the road signs to S. Teodoro/Porto S. Paolo for about 8 km southwards. Turn left approximately 2 km after passing the hamlet of Murta Maria and enter the village of Costa Corallina. Following the signs you will reach the Ollastu Hotel.

Relini G., Giaccone G. (eds) (2009) Priority habitats according to the SPA/BIO protocol (Barcellona convention) present in Italy. Biologia Marina Mediterranea 16(Suppl. 1): 1-372.
Relini G., Tunesi L. (eds) (2099) Protected species according to the SPA/BIO protocol (Barcellona convention) present in Italy. Identification sheets. Biologia Marina Mediterranea 16(Suppl. 2): 1-433.
Underwood A.J. (1997) Experiments in ecology.Cambridge University Press, Cambridge. 504 pp.
Venables W.N., Smith D.M. and the R Development Core Team (2012) An Introduction to R. 109 pp. Free available at http://cran.r-project.org/doc/manuals/R-intro.pdf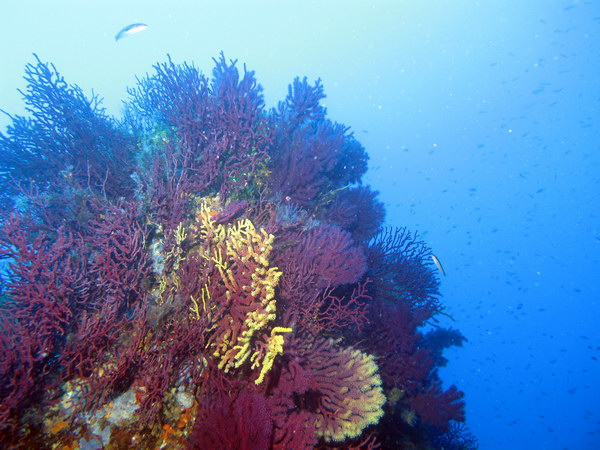 http://www.stat.auckland.ac.nz/~mja/Programs.htm